It's Tuesday, sucka.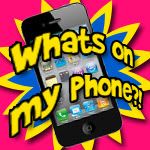 The guidelines.
1. spend the week looking for interesting, funny, cute, special, lovely, ugly, silly, crude (okay maybe not crude), or other worthy pictures. and by that it pretty much means anything.
2. when you find them, snap a shot with your phone.
3. then on tuesday, upload it into your blog.
Spent more time at the dentist. Got my temporary crowns changed to permanent ones.
Hubby bought me flowers. Or as
Bloggy BFF Lesley
calls them, "Thank you for always having sex with me" flowers.
Donated blood for the first time. Hubby is in the background on the left, donating blood too.
Ava
needed 2 transfusions during her 66 days in the NICU, so we said we would start.
Then the girls had their games. Soccer for Jasmin, softball for Arielle....
...which resulted in this sunburn for momma.
Bloggy Bestie Lesley
got the sign I made for her. Finally. I shipped it over two weeks ago. Last name cropped out of pic cause there are lotsa weirdos out there, and she's fabulous and I would totally stalk her too.
The girls had Goofy Glasses Night at church.
And Ava and I rocked our snazzy sunglasses too.