This is a post to say thank you, dear readers and friends out in Blogland. We all know gracias and merci. The last one, pronounced
kahm-sah ham-nee-da
is korean. Didn't think you were going to learn something, didya?
It's been a LONG week. The girls have been off of school Tuesday-Friday due to the weather, which means I've had little shadows following me around, saying "Mommy. Mom. Mom. Mommy." So mommy wise, it's been exhausting. But in Blogland? It's been flippin' awesome.
So, first off, thank you to those of you who voted! I ended up winning January's "Blogger of the Month" over at
Today's Top 20
. I can't believe the response my
paint chip wall art
has had. I've seen it featured on a ton of blogs, and with it, I won a pretty cool prize package for the blogger of the month contest.
Second, I just saw that I'm at 200 followers. Holy cow. I just started this blog just over a month ago, and I've somehow managed to convince 200 people that I'm worth reading. I mean, I was ecstatic when I hit 25 followers. You guys are spoiling me.
And third, I've somehow managed to brainwash not one, but two bloggers into believing that I'm a "stylish blogger". Thus, worthy of receiving the Stylish Blogger Award.
There are rules that go along with receiving this award, which I fulfilled with my
first nomination
from Anna at
Blissfully Whimsy
. They are to thank the person who awarded you, share 7 things about yourself, and award and contact 15 new bloggers.
My second nomination was from Lesley at
Five Seconds From Crazy
, a blog I flipping LOVE. Seriously, you have to check it out. But with that second nomination, I'm just going to do the first two requirements. I'm lazy, I'm running on fumes at this point, and finding 15 stylish blogs to award last time was hard enough. So bare with me.
7 More Random facts about yours truly
1.
Celebrity crushes
. Mine are Jake Gyllenhaal and Ryan Reynolds.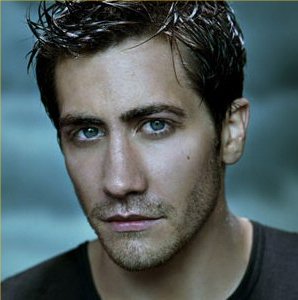 Of course, I think my husband beats them in the sexxay department, a million times over. But one thing that I LOVE about my husband is that he isn't jealous over a silly celebrity crush. The other day, hubby told me "Did you know that your man (Ryan Reynolds) was going to be the Green Lantern?" My husband = awesome
2.
I have the most random taste in music
. I listen to everything from rap to 80's, to pop, to funk. Not so much country, but there are a couple on my iPod. My last 5 songs on shuffle?
-"Shots" by LMFAO and Lil Jon
-"September" by Earth Wind and Fire
-"Make Me Lost Control" by Eric Carmen
-"Please Don't Go" by Mike Posner
-"Fast Car" by Tracy Chapman
3.
I was in a music video with hubby
. I answered an ad on Craigslist a couple of years ago about a music video and sent in a couple of pictures. They liked my look, so we set up a meeting. Out of 300 girls who submitted pics or met with them, I somehow won out and they asked me to do the video. Originally, the singer of the band was supposed to be my "love interest" in the video, but he ended up having to go out of the country when we were going to shoot. So they asked me if I knew a guy who would be in the video with me. So I
told
asked hubby, and there you go. The band is called Evan Spade, they're popular overseas and in Canada.
4.
My favorite movies?
Those would be The Shawshank Redemption and The Color Purple. Both of which will make me cry, no matter how many times I've seen them. Other favorites are The Princess Bride, Labyrinth, Pan's Labyrinth and Army of Darkness.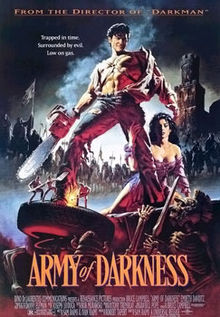 5. I told you in my
last nomination
that
I love animals, so I'll introduce you to mine
. I have a 9 year old miniature dachshund, Jasper. I got him when he was 6 weeks old when I was in Japan, and flew him back with me. He loves everyone, but is definitely "my" dog. We also have an eclectus parrot named Jack, and three crested geckos. Their names are Griffin (after UFC fighter Forest Griffin), Isis, and Chaos.
6.
I have an irrational fear of locusts
. I used to have a panther chameleon, and one night I fed him a locust. He bit off the head of it, and the body continued to move around and buzz/vibrate. Ever since then, I've been terrified of locusts. Clowns? Nope. Axe murderer? Nope. Locusts? I'd turn into a shivering blubbering mess.
7.
Almost nothing makes me happier than a new pair of shoes
. The higher, the better. Especially if they are bright colored, or have fun accents on them. Studs? Grommets? Buckles? Love them all.
As always, thank you, dear reader!