Dude. I've been SLACKING with the whole blogging thang. Do I still have followers? The things I see people post about, I just don't do, so sometimes I don't have a damn clue on what to blog about. I don't change my mantle decor every 5 minutes, I've only made one and a half wreaths in my lifetime... yeah. Leaves me with nothing of substance to blog about.

But I do enjoy my highs and lows, so here we are again. Share the highs and lows of your week.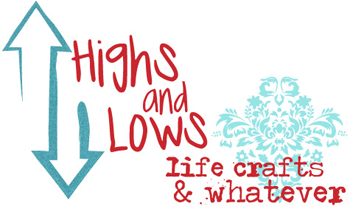 Highs
Took the family to a place called Sharkarosa Wildlife Ranch on Saturday. They've been featured twice on Dirty Jobs if you watch that show. It was pretty darn cool, took us about an hour and a half to drive out there. We got to pet a 7 month old zebra, 2 week old guanacos, a lemur, a baby kangaroo... pretty darn cool. It's normally $10 per adult, and $8 per kid, kids 2 and under are free. But I found a deal on Living Social a few months ago for a family 4 pack for $18. Deal.
(click on photo to see larger)
The girls were off of school on Friday, so I dropped Ava off at my mom's, and took the girls to see Kung Fu Panda 2 at the dollar theater. I heart the dollar theater, I just can't see spending $8 per ticket for a movie, I'd rather wait 2 months and see it at the dollar theater. Plus, my kids don't know the difference. We were the only ones in there, so we didn't have to deal with other idiots, talking during the movie or playing with their phones.
Hubby finally went to talk to the neighbors that live diagonal behind us about their barking dogs. I told him that either he goes, or I go, and it'll be nicer for her if he went. They have 2 small dogs that bark, ALL THE EFFING TIME. He had to run around the block (all of the fences are connected, so you just can't walk between the houses) and figured out which house it was coming from. The lady happened to be pulling into her garage (talk about pissing me off, she left her dogs outside when she wasn't even there). He just talked to her about her dogs barking, and she seemed to understand and said she'd work on it. She said that her dogs have a problem with peeing in her house, but said that it wasn't our problem and should have to suffer because of it. I didn't hear them AT ALL yesterday, when usually it's hours on end. I understand some barking, some "hey world! I'm here!" barks every now and then. But I mean, HOURS, literally. Fingers crossed it helps.
Got a package ready for our Compassion kids, Maira and Dimas. Stickers, coloring pages, pictures, and the girls colored pics for them.
Found an awesome home for my parrot with a lady, her husband and 11 year old son. She didn't have all of the money in cash that I was asking for, and offered to pay half up front, the rest in post dated checks, with her Michael Kors watch as collateral. Not something I would normally do, since I didn't know her, but something kept telling me that it would be a great home for him and to have some faith in people, so we agreed. She was super nice, Jack LOVED her (they say birds pick their person, the person doesn't pick them). Plus, the next day, she got a bonus at work, so we met up, I returned her watch, tore up the post dated checks, and she gave me the rest of the balance in cash. Thank you Lord for not letting me get screwed in this situation.
I have a shoot coming up that I need a long dress or two for. So I hit up Goodwill, and told myself I wouldn't spend more than $10-12 on it. I found two dresses that would be perfect, but they were $8 a piece. So I was standing there with both of them in my cart, trying to decide which one I wanted. A nice lady came up to me, and said she had an extra coupon for 50% off one item and gave it to me. So I was able to get both of the dresses for $12.
Lows
Lady time of the month, which means I was in a pissy mood. Nuff said.