It's time for Highs and Lows. Pretty simple. Share the highs and lows of your week.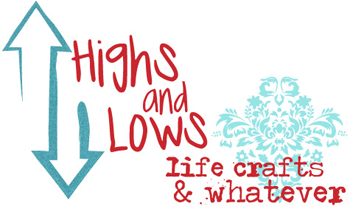 Lows
I just found it really unprofessional. Noon start time should mean noon start time. I'm not getting paid for this, and if I'm scheduled to be there from 12-6, don't get pissy that I'm not willing to stay until 9pm for free. I have other stuff to do. You want to pay me to be there? Rock on. Not paying me? Sorry, I'm not hanging out there for 9-10 hours cause you can't get your act together. I act like a professional, I expect you to do the same.
Highs
Ava officially said her first word, "dog". She says it every time she sees him, so I'm counting that as a word. She also calls our parrot that too, LOL.
Got a new haircut, which I totally love. I've been stopped constantly while I'm out, strangers are telling me that they love it and wish they could rock it.
Both girls started school last Monday, and they both love their teachers. They both ride their bikes to and from school, a bunch of the neighborhood kids ride together, it's like a little bike gang, LOL.